How it started and where it goes…
OQ Consulting was founded in 2004 by Thera van Osch. Her main drive was Organising Quality of life, social innovation and bringing gender equality around the world. OQ Consulting (shortly OQ) is a global network company registered in the Netherlands. Over the years OQ has worked with a small core-team and a worldwide network of gender experts, who were involved in different assignments and projects, mostly as freelancers.
OQ Consulting is recognised for its leading professional experience in developing practical tools and strategies for gender transformative policies, programmes, and projects.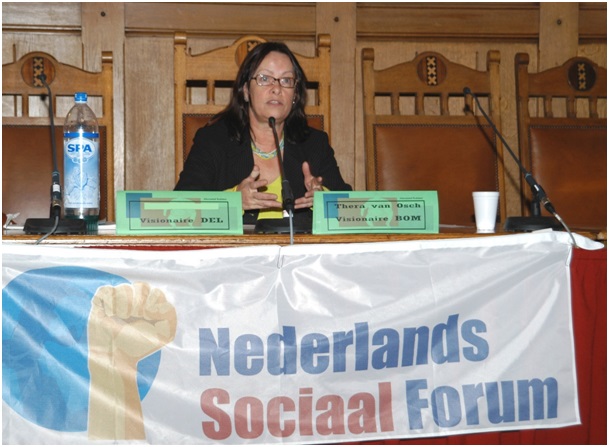 Amsterdam, 2004, Ms Thera van Osch presented a new financial policy based on Caring Economics. 
OQ's experts are committed to gender equality and have solid knowledge about international legal and policy frameworks on gender equality and social inclusion. They have the skills to build capacities for gender transformation of organisations and institutions. Thera was the central point in this OQ Network, although she preferred a participative open network-organisation shared by equal partners. Several years she searched for software and for a legal identity to create such an open participative enterprise. She asked for advice from a range of legal, business and management experts, until her own son, Jos Carpio van Osch, came with the solution: The Decentralised Autonomous Organisation (DAO).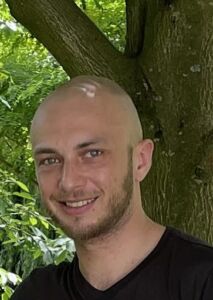 Jos Carpio van Osch, 2022
The DAO is owned and managed by the people who are part of it. In the DAO there is no hierarchy, no director, or chief in charge of decision making. The DAO is decentralised, which means that decisions are taken by all the members of the network. The DAO enables the creation of a global open democratic enterprise managed by the members of a community, who have equal voice and vote in the organisation.
The DAO is called autonomous because it regulates itself. The regulation mechanism consists of a set of smart contracts and protocols that are defined by the founders of the DAO and integrated in an online system that runs over the Blockchain.
The DAO is a new global organisation model. While there are different kind of DAOs, they have one thing in common: they all represent a group of people with a shared mission or working towards a common goal. People who wish to become a member of a DAO must first acquire one or more governance tokens, mostly Non-Fungible Tokens (NFTs), which are unique digital assets.
With the creation of the OQ-DAO, OQ Consulting's governance structure has passed from a centralised network company to a decentralised network company.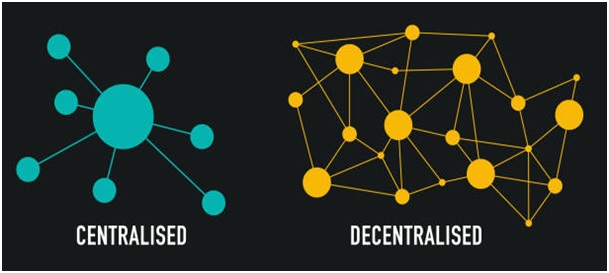 On April 7, 2023, the OQ-DAO was launched in a hybrid meeting, that was attended by 16 participants, 8 of which participated online and 8 in person in the World House conference room. The participants were from Bulgaria, Georgia (the Republic), Germany, India, Iran, Italy, Yemen, Morocco, Netherlands, Spain, and Uganda.
The OQ-DAO is a democratic global network company that promotes human-rights, gender equality and environmental justice in the green and digital transformation of society.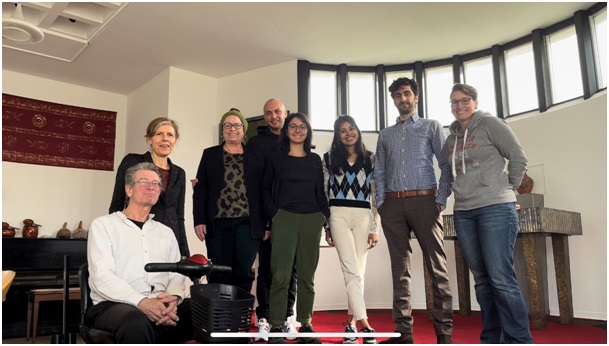 World House, Wetten (Germany) – 7 April 2023: Participants in person of the hybrid meeting to launch the OQ-DAO. From left to right: Frans Steijger, Christine Verheijden, Thera van Osch, Jos Carpio van Osch, Griselda Ballester Tataret, Shreya Surana, Danial Zarei, Sara Metz.
How does the OQ-DAO work?
As a Decentralised Autonomous Organisation, the community of partners is at the core of the company. Everyone who supports the mission of the OQ-DAO can join the community of partners by buying one or more Governance Tokens at the website https://www.oq-dao.net/
Advantages for the community of partners of the OQ-DAO:
In the future, holders of Governance Tokens might want to sell their governance token. They can do this by going to an open NFT Marketplace. We recommend using the NFT-marketplace OpenSea:  www.opensea.io. Here you can connect your wallet and establish a price for your NFT. Those who sell GTs from the OQ-DAO, pay a 5% commission to the community wallet of the OQ-DAO.
Don't hesitate to get in touch with us, let's talk 
De Alden Weg 18, 5801 HG Venray, The Netherlands

Monday-Friday 10:00 AM – 18:00 PM (CET)